We are proud to announce that we have made major improvements to our C4 Broadcaster application! This app is now available so you can stream live from anywhere.
Download the C4 Broadcaster mobile app for FREE
You can earn tokens, set your goals, chat with friends – in short, it's just like on your computer. To use C4 broadcaster, all you have to do is create an account on CAM4, download the application and log in!
*Please note  it is necessary to broadcast at least once on CAM4.com before using C4 Broadcaster.*
functions:
– Connection with Wifi, 3G, or 4G
– Special stand for mobile show.
– Define your goals and win tokens
– Chat with friends
Supported devices: Samsung Galaxy S6, S6 Edge, S4, Tab 4, Tab 3, Note 10.1; HTC One M8; LG G3; Motorola Moto G; Asus Nexus 7
Before you begin, you should first consult our article on outdoor shows "What's Allowed On Cam Outdoors?".
---
This is what you'll see when you broadcast from your C4 Broadcaster app!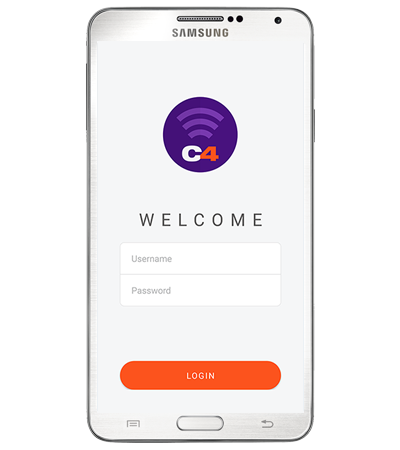 Your login credentials are exactly the same as when you login to 'Big CAM4', also like 'Big CAM4', we protect your account by including your security questions…heaven forbid you lose your phone.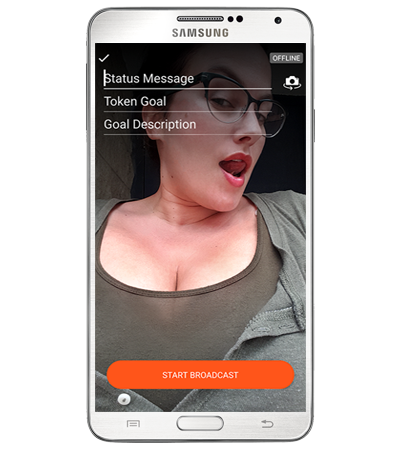 Your broadcast window has a sleek, simple, design that is easy to use, with all your features right at your fingertips.
~Edit your status, show description, or tip goal at any time by pressing the little pen in the top right corner of the screen.
~You have full control of your camera as well, switch from front to back (or vice versa) as much as you like by pressing the little camera icon.
*NOTE: C4 Broadcaster app shows you in portrait mode only. So hold your phone like it is shown in this article 🙂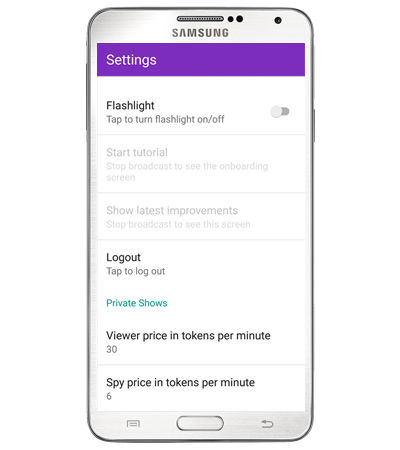 You also have full control of your private show settings as well, all you have to is swipe right on your screen at any time to access your settings screen. 
Other settings you will find here:
~Turning your camera flashlight on/off
~C4B app tutorial
~New improvements and features of C4 Broadcaster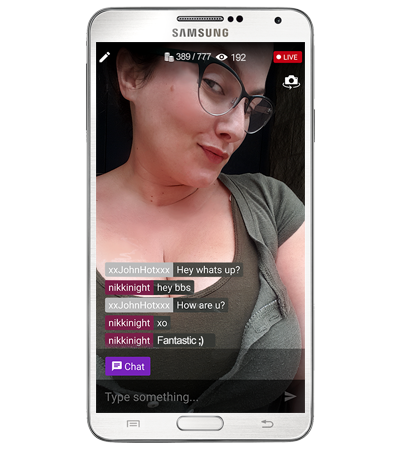 C4 Broadcaster allows you to seamlessly go between engaging your viewers in public chat, while quietly flirting with fans in your private messages, and of course going for a nice long steamy private show with one very lucky bb 😉