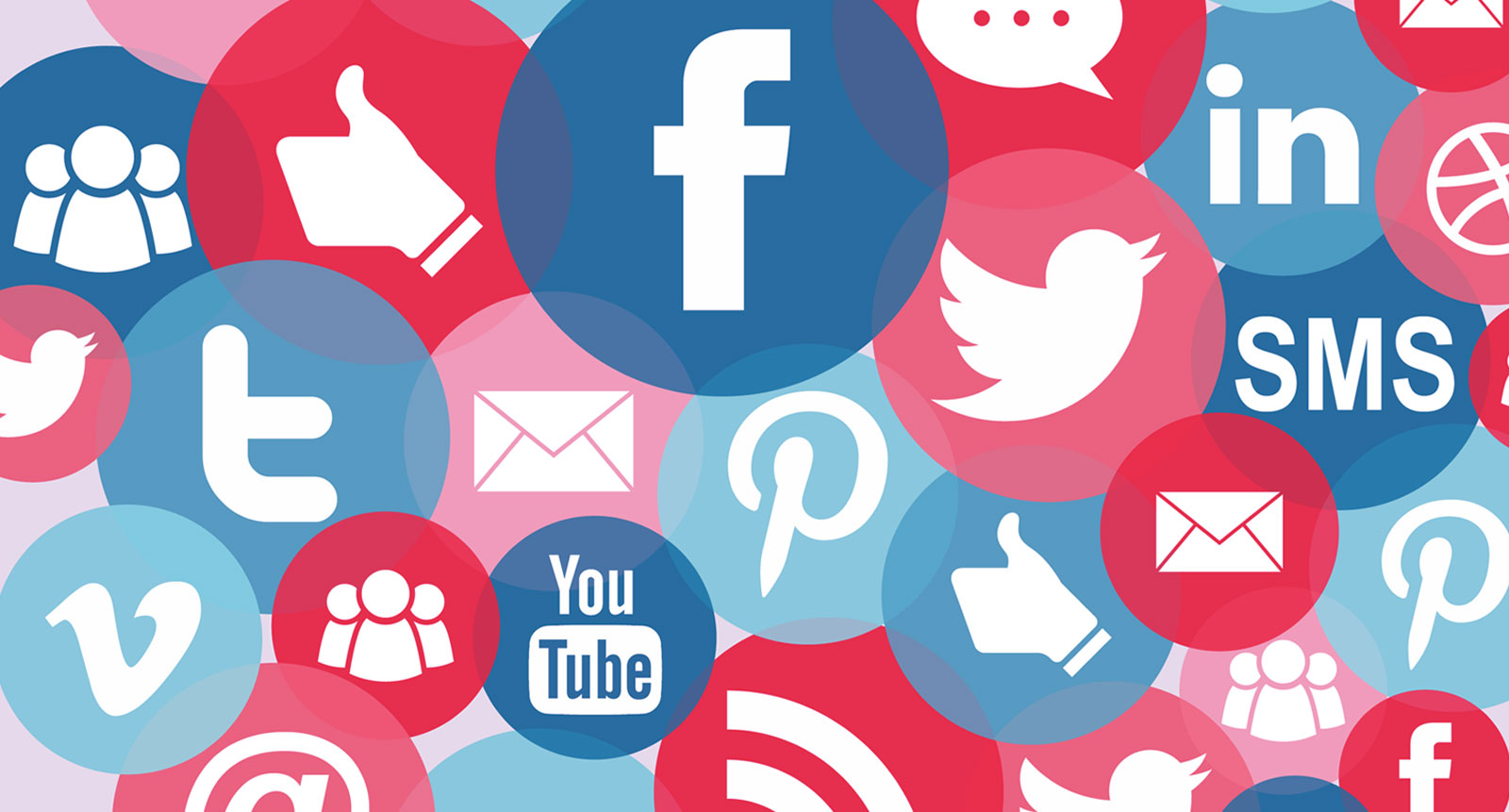 A successful cam performer knows how to always be exciting for fans, anywhere, anytime.
We focus a lot on Twitter, but our most successful performers all have multiple social media accounts. Snapchat, Instagram, Tumblr, Reddit, etc.
Before you set up different channels, make sure that you're ready to build your online personality and to share that. It takes time to create good photos and videos, and to share them across your channels. It's not about quick nudes, it's all about sharing your personality, whether it's 100% authentic or parts of it are invented. 
Twitter should be your "hub." That is, your main social media channel that links everything together. Twitter allows nudity, live video, links, images, and is incredibly easy to make your content discoverable. Not to mention the 218 million active monthly users. 
Here's some tips on how to use Twitter:
Your username should be the same as your CAM4 name or very similar
Connect your Twitter account to your CAM4 account (inside My Account on cam4.com)
Post photos and videos when you're logging onto CAM4
Reach out to promo accounts to get shout outs
Participate in Twitter chats to learn new trends, tricks, and reach new potential viewers
Post info about raffles, contests, tip menu additions, items for sale
Each tweet lasts an average of 3 hours, so you'll want to be active regularly.
To monetize your Twitter account, I have seen some performers sell followbacks on Twitter, or charge for access to their locked Twitter account. Though I don't recommend locking your account as it won't get you discovered. For example, you can charge 200 tokens for a followback. 
Think of Snapchat as Twitter after dark but 100 times cooler. You're not allowed to post nudity to your story, but you can easily cover up your bits with stickers. The nudes are for DMs 
Here's what you can do on Snapchat to get fans and tips:
Create DM groups to easily send nude content to more people
Create a free and a premium account
Or charge for access to your Snapchat
Charge for daily DMs for a select time period (month, year, week)
Post teasers to the free account and the uncovered pics to the premium account
Do takeovers on other accounts like CAM4Snaps to get exposure. 
Snapchat makes it really easy for you to get followers. You have a Snapcode, a Snapchat link, and your username. Post your Snapcode on your other social channels, you can even make it your Twitter profile pic as long as you have a SFW photo inside your Snapchat ghost.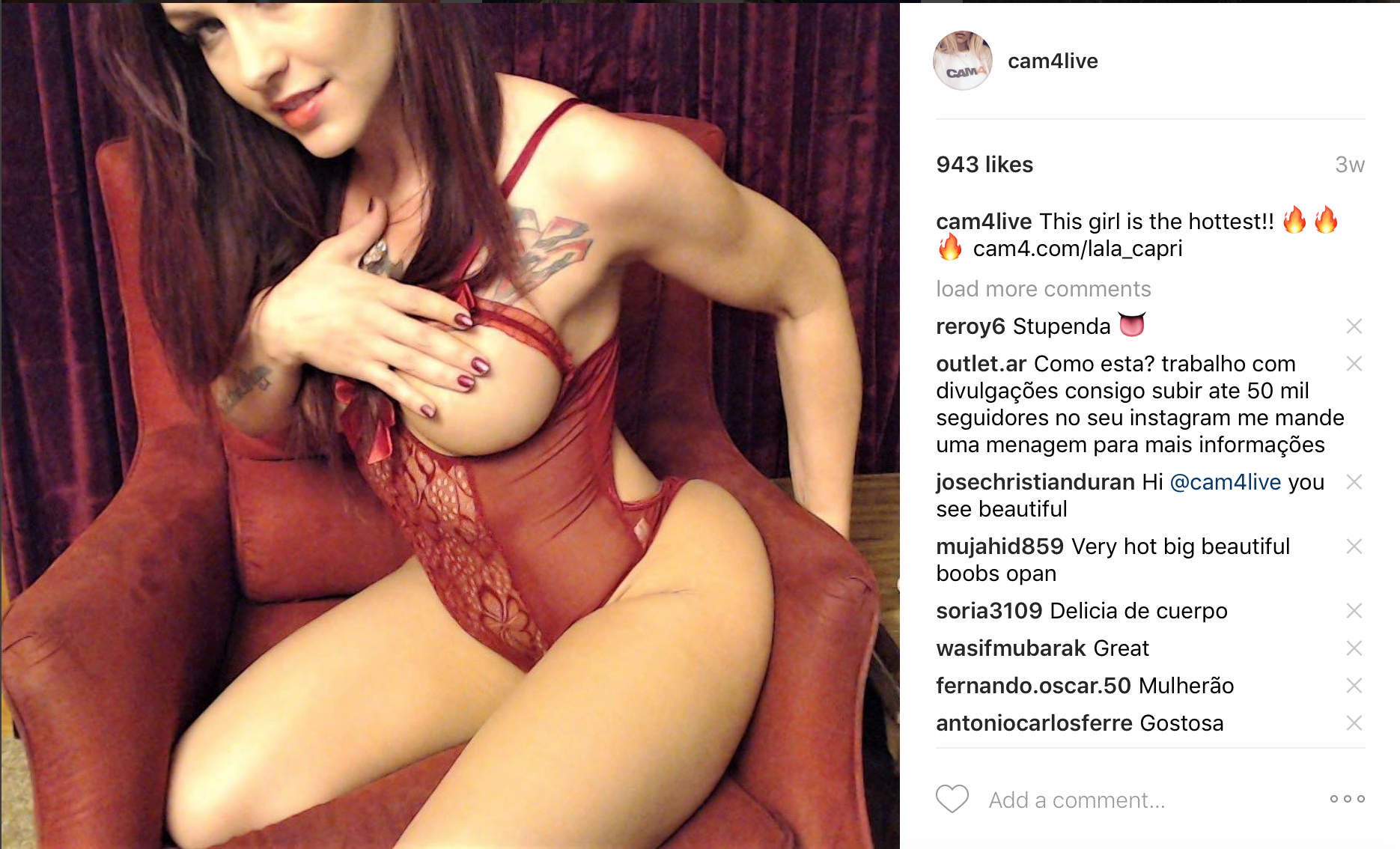 If you have a unique style, you love make up, wigs, hairstyles, fashion, you have tattoos, or you have an interest in photography (boudoir, erotic, fetish etc) this is the platform to share that on. Instagram is filled with photographers, artists, stylists, and creative people. Being a webcam performer can be considered a creative job, and this is your outlet to express yourself. 
This is strictly a no-nudity channel but it's a massive discovery opportunity thanks to its use of hashtags, location tagging, and the discovery tab. 
Only use Instagram if you're able to post high quality images that showcase your personal style or personality, this isn't a place for close up nudes!
Live and permanent photo and video content
Use this for stunning visual content, photo shoots, costumes, outfits
Link to your Twitter account in your bio so people can find your naughtier content
Post your Snapchat code
Tumblr is similar to Instagram but in website form. Post photos, link to your CAM4 page, and use hashtags to be discovered. Make sure to use hashtags outside of adult topics so you get maximum exposure. 
You can automate your Tumblr account using IFTTT.com or Hootsuite to repost anything you post to Twitter or Instagram.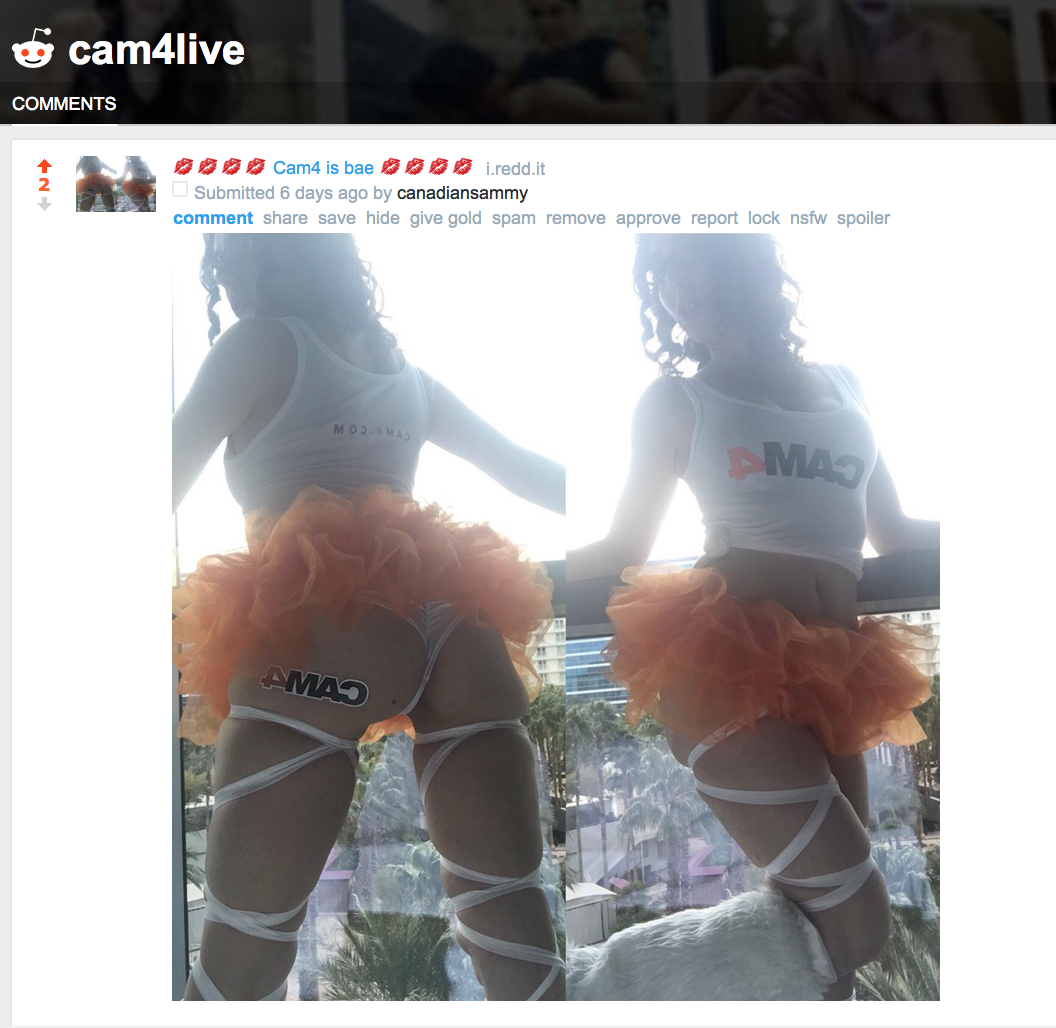 If you've come to coaching lately, you probably know how much I love Reddit. I truly think this has the ability to make CAM4 performers a lot of money.
There are over half a million followers in /r/amateur, not to mention the thousands of other followers across all camgirl and adult content forums. Post your pics and link to CAM4. You can also join forums to learn from other performers about selling content and making more money. We will have a more in depth article on Reddit soon 😉
Different social media channels means different people (AKA more people) will see your amazing content. It also means that the right people will be able to find you. 
I hope you've learned some new tools and tricks to promoting yourself on social media. If you need help or have questions, email abbey@cam4.com. 
xo
Abbey